Construction Updates.
2023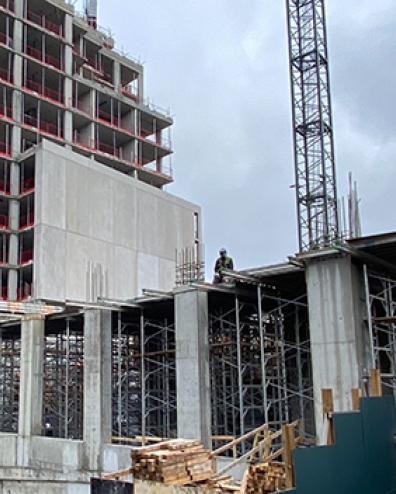 November
During the month of November the site was busy pouring concrete. To date, the 2nd floor is 100% complete and the 3rd floor formwork has started. The heritage retention & reshoring work for the ground and 2nd floors are now complete. Toronto Hydro civil work has also been completed.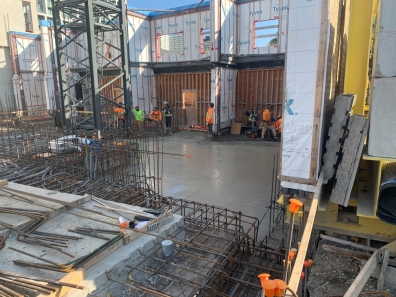 October
In the month of October, the ground floor slab was completed. The walls and columns of ground to the second floor are 90% complete, and the re-shoring of the heritage façade from P1 to ground was also completed.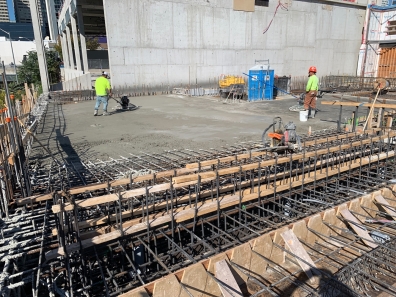 September
September was a busy month at the site. The underground drain work has been completed, as well as the slab on grade in P1. The ground floor deck installation has begun, and rebar and carpentry work on ground floor started. Heritage Restoration along Yonge St was also started.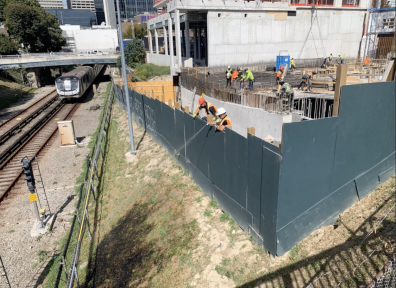 August
In the month of August the site was busy with activity. Excavation and Backfill of the P1 level at Automated Parking has been ongoing. All Shotcrete walls are complete and underground drain installation, as well as waterproofing of foundation walls are ongoing. Preparing rebar and for Slab on Grade Pour.
July
July activity included the install of sump pits, elevator walls poured for P1 to ground level, and footings and walls completed FTG 1-5.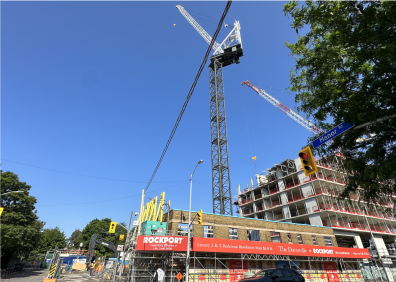 June
We had a busy month of June. The crane was erected on the site, which is a large milestone in the construction process. As well, dewatering and soil removal has been ongoing.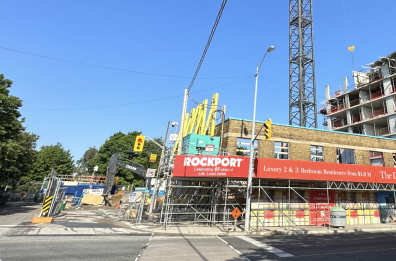 May
In the month of May the shoring was demobilized from site. Demoltion along the TTC Demolishing wall is underway. Dewatering work begun for the crane pad, and Excavation and pouring the crane pad and elevator shaft was performed.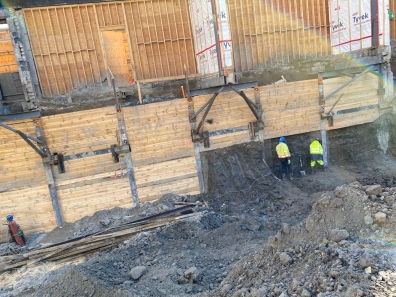 April
In April work continued with bulk excavation, lagging, soil testing and erecting the safety hoarding along the TTC tracks.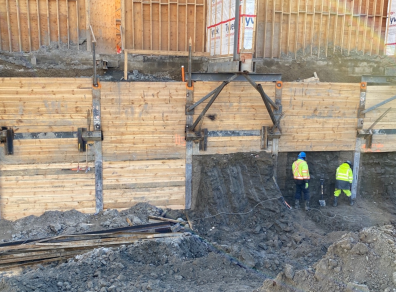 March
Excavation and lagging ongoing along Yonge Street. Connecting temporary power is underway. Drilling and installing of wooding posts for TTC hoarding underway.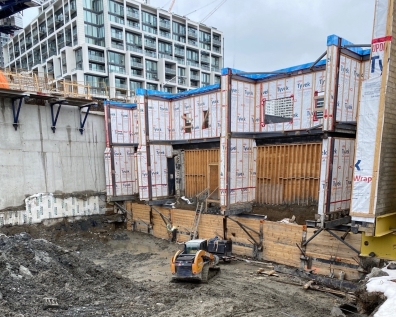 February
Tie backs have been installed and testing has begun. The site is ready for bulk excavation.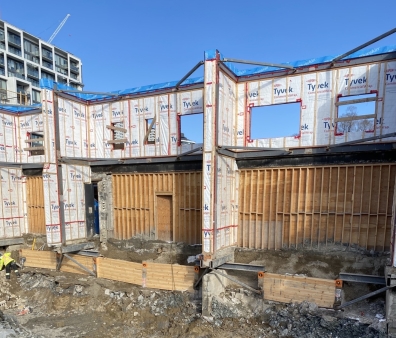 January
Vertical drilling has been completed. The heritage façade retention with needle beams is now 90% completed. The excavation for test tie back has been completed. The temporary power shack has been installed.
2022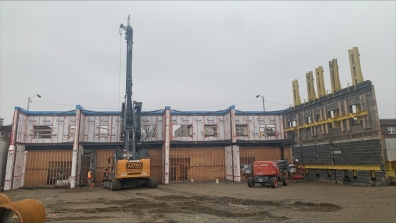 December
Demolition has been completed. Backfilling has been completed from the basement up to ground floor level The Drill rig platform has been prepared. The Heritage façade winter protection construction is complete.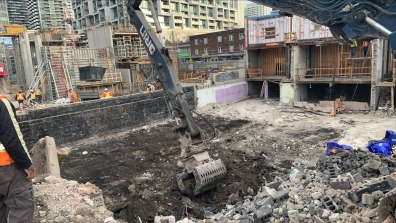 November
Demolition of back side of building completed. Backfilling has been completed. Drill Rig platform is ongoing. Drill rig is on site and drilling of piles starts December 1, 2022.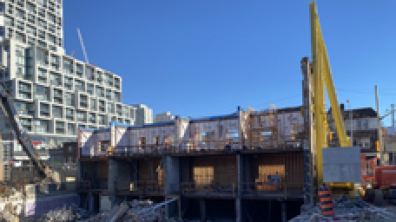 October
The Heritage façade retention is completed. Building demolition, site cleaning and debris removal is ongoing.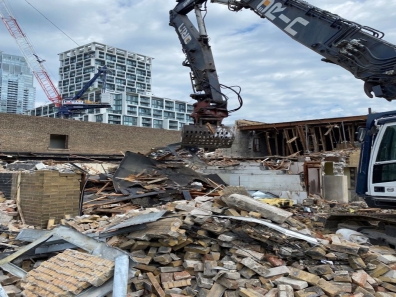 September
Abatement work completed. Internal retention for heritage façade completed. Heritage Brick and stone salvaging completed. Demolition started at the Southwest units .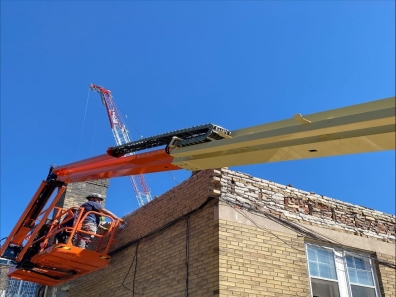 August
Interior Demolition and abatement has been completed. Interior Demising Walls have been braced with steel channels. Demolition/Retention/Conditional Shoring permits have been issued. Existing Heritage Brick removal ongoing. Brick shall be re-used at a later date during Heritage Restoration phase of the project.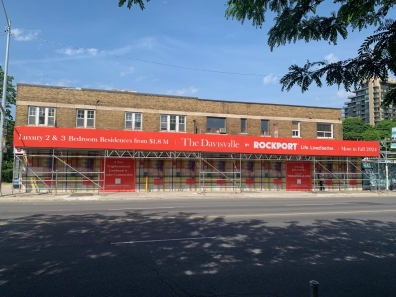 July
Update Interior demolition is now complete. Overhead protection of Yonge Street and over head protection on Manor Road at the bridge have been erected. Structural demolition and shoring to begin shortly.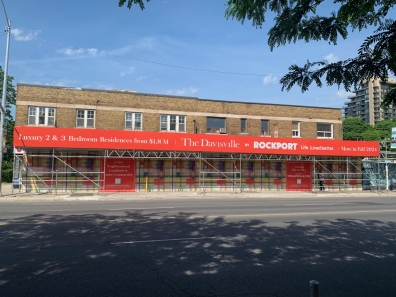 June
All existing site services (gas, hydro, water, sanitary) have been disconnected. Interior demolition currently ongoing. Overhead protection of Yonge Street and over head protection on Manor Road at the bridge have been erected. Structural demolition and shoring to begin shortly.
May
The pedestrian walkway has been constructed.